October 2017 Group 25 Club Meeting Pictures
Brian just got in a few limited edition Labatt's streamliners in 1/43 scale. Too new and too nice to open just yet!
Mark's rebuilding several models that met their fate at the hands of a 4 year old!
Note the metal pan and magnets, that's a precision assembly jig from MicroMark. Thanks, Mark, for keeping us up-to-date with the the latest tools and tricks!
Andre's been busy with a Porsche, of coursche, Fiero and interior from, um, ?
Jimmy's diecast dragster, really nice engine
Chris got a deal on on a Datsun
Mike's Corvette in rattle can paint and Stealth, in his customary nail polish finish
Doug's large scale MPC Supervette, don't see this one too often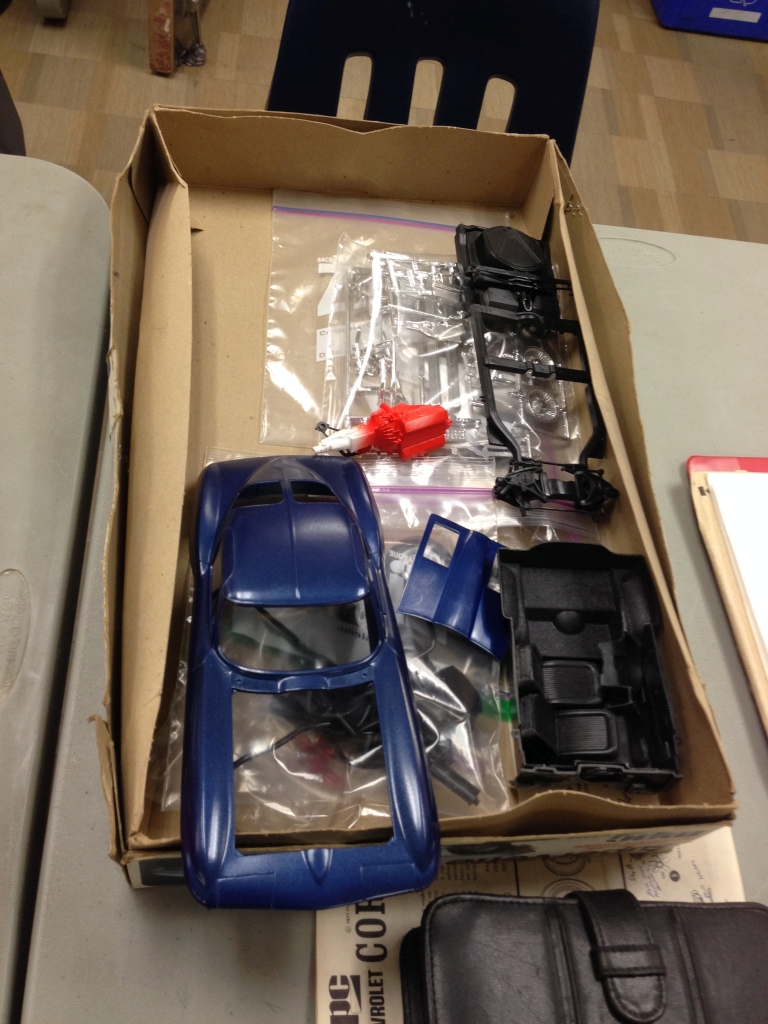 Doug M brought his original Club hat, likely 40 years old. I'm gonna try to get some more made