June 2020 "Virtual Meeting" Pictures
Brian's been to a number of hobby shops in the last couple of weeks and it's a great feeling, but reminds everyone to stay safe!

Ken painted his friends 1/25 SS Nova (and invited him to join us for one of our meetings when things improve of course), his first proper 1/25th scale paint job. That's a lot of real-estate to cover. The 3rd photo is for size comparison to the usual 1/32nd cars he's used to building.
Marty's been busy with truck projects...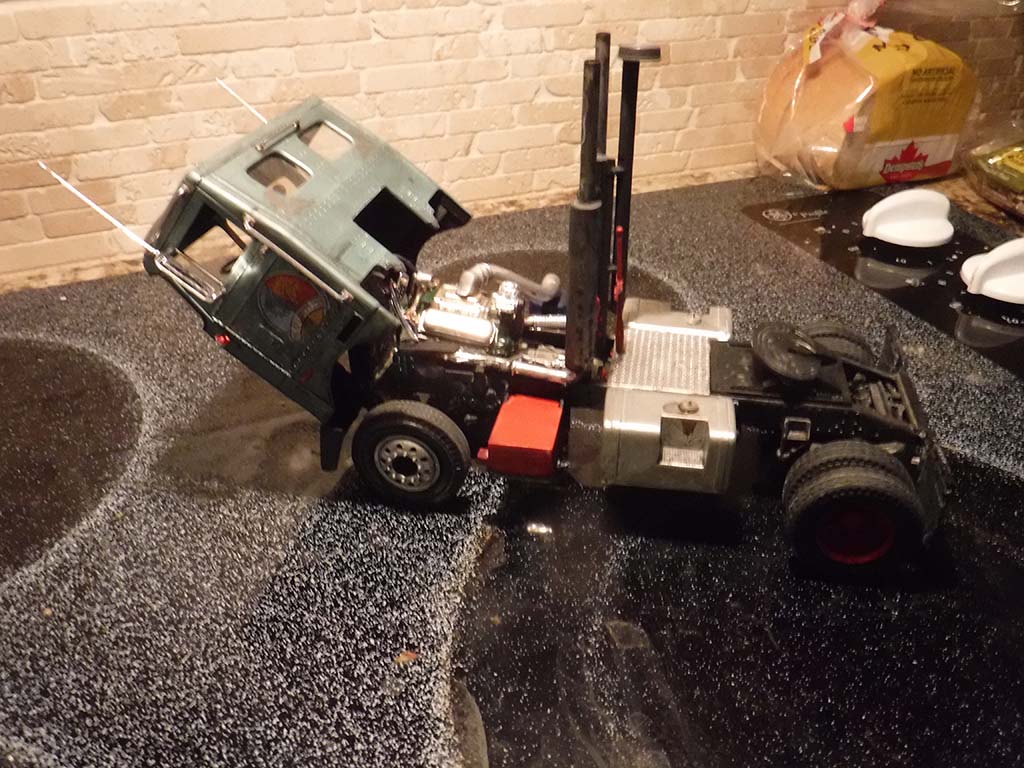 Cindy spent some time on her service station project

Bob also got some more work done Ottawa Yard truck, though still lots to do

Got some pics of wifey's first car, had to flatten the hood and de-tune the engine, as it was a 260 V8! As always, the photos reveal a few corrections and additions needed to call it finished
Andre posted some photos of his latest completion on Facebook
Finally, Rick sent in a descriptive how-to video of his latest work of model art, hope the link works!
Thanks for looking, see you at the next meeting, hopefully soon!
Stay Well!
ALL INFORMATION AND PICTURES ON THIS SITE IS THE PROPERTY OF GROUP 25 MODEL CAR BUILDERS CLUB