April 2020 "Virtual Meeting" Pictures
Brian got the ball rolling with his Hawaiian funny car

Ken's slot cars, 1/32 scale, both beautiful and fast!
Doug

sent in pictures of models from a former Group 25 member, the late Ross Gibson. Most current members may not have seen these models.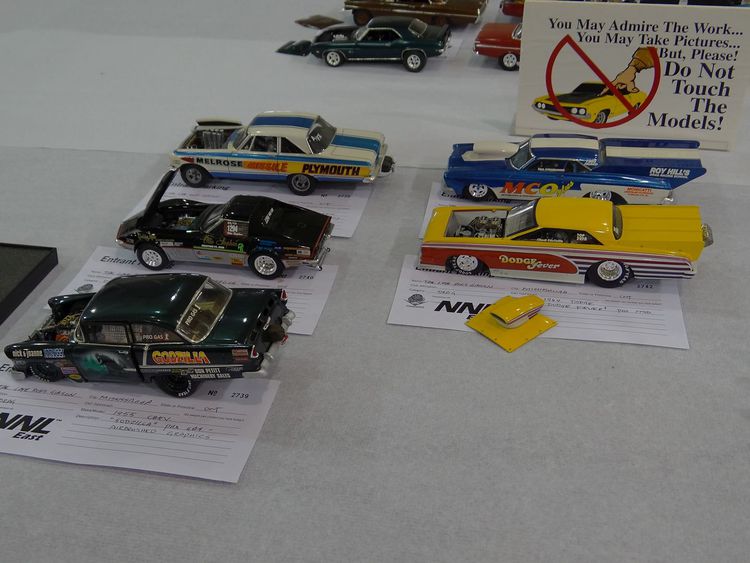 And some older ones built by Doug himself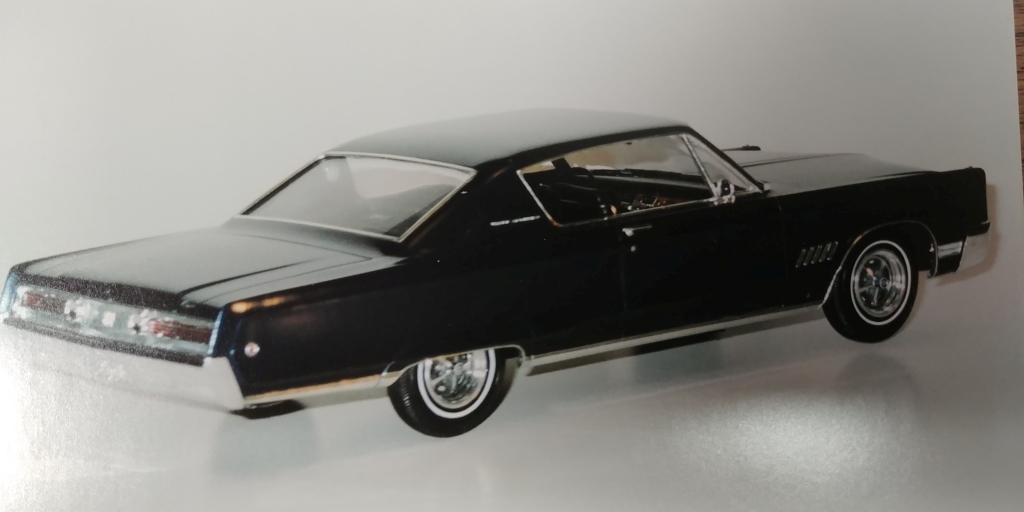 A small build Brad 'threw together', a Tamiya kit, would you believe a 4WD Nissan Micra? Only in Japan!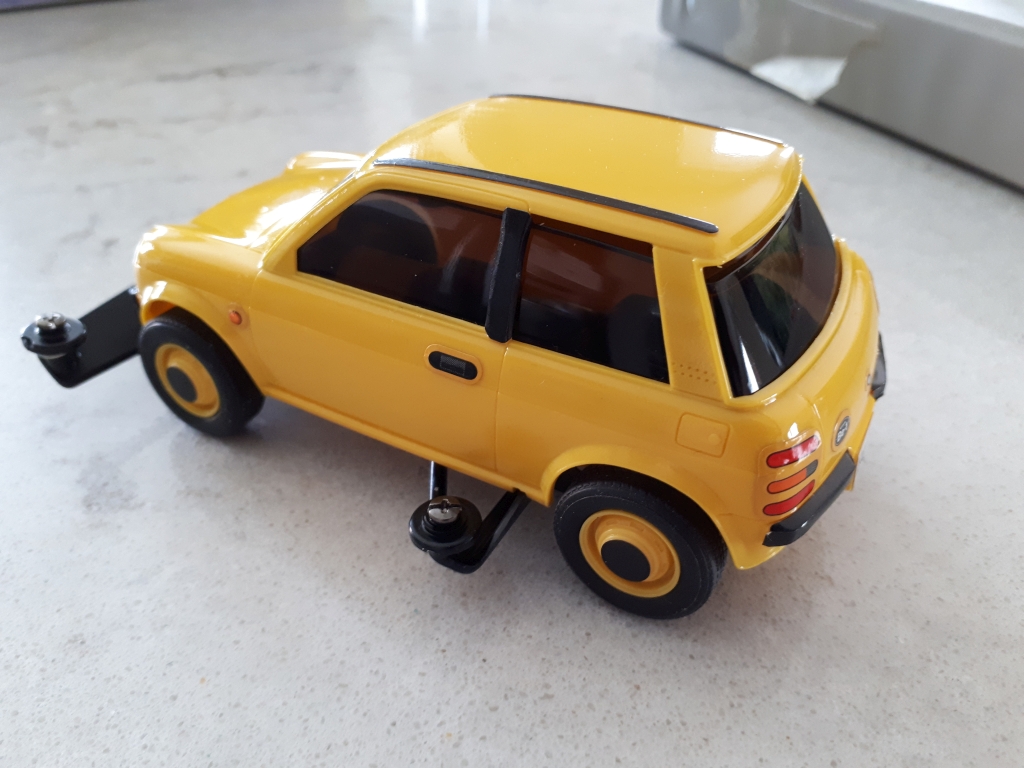 Bill was busy doing a 1000-piece Matchbox-theme puzzle with the grandchildren over March break
He used his full Novus / Flex-i-File resources to finesse and re-surface the Corian (plastic) counter in the kitchen. It now looks better than new, so now has to resurface other one to make it match!
Then he got sidetracked in sorting through models and did some of the foil on the '69 Pontiac GTO Judge. Note the Revlon fingernail polisher - interesting tool that bogs if pressed too hard, limiting damage.
Andre's current project from Facebook - who doesn't love these old Monograms
And his finished

'66 Chevy Fleetside, nicknamed Widow. Has a 445 big block custom silent exhaust for the late night shine runs
Bob's almost done with his Italeri Volvo VN 670
Also his long-term Ottawa Yard truck project got intake plumbing and some more weathering
And just for a change, an airplane in progress, the old 1/24th scale Airfix Harrier GR.1 kit
Marty built this Kenworth Day Cab conversion about 5 years ago, but just finished it now by hooking up the exhaust system because there is a V8 conversion in it
This is a 1963 Ford with a conversion of a 1962 Ford sedan roof, turned into an modified track racer.
Lou built the chassis and the interior
And lastly, Cindy & Marty's 'stay-at-home order' project, a gas station from Doug's toy collection. They made some changes but even so, it looks to be different from the popular Academy Texaco/Joe's Power Plus service station kit. Nice work in progress!
Thanks for looking, see you at the next meeting, hopefully soon!
ALL INFORMATION AND PICTURES ON THIS SITE IS THE PROPERTY OF GROUP 25 MODEL CAR BUILDERS CLUB