February 2020 Meeting Pictures
Rick brought some of his wild creations, in his signature yellow paint

Robert's latest project, 1/35 Opel Blitz tanker
Rob's revisiting a Ferrari Dino that needed some major bodywork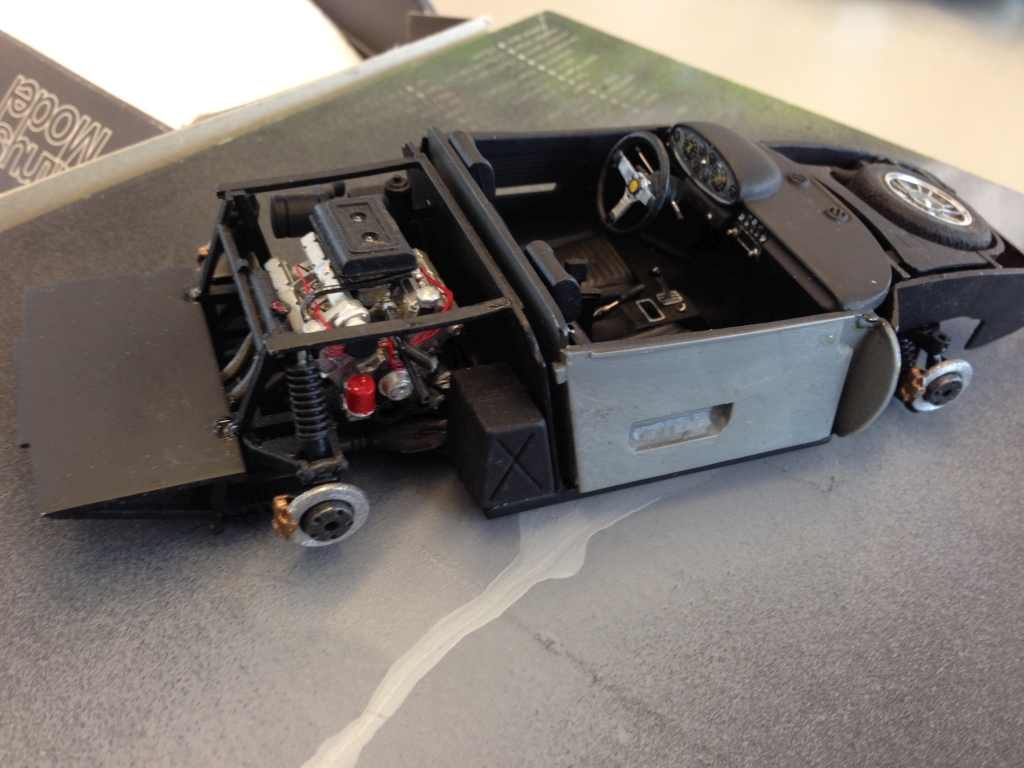 John wired up a shop accessory - I can see a practical use for it too!
Andre's finished up his nephew's stalled project, can't compete with video games nowadays!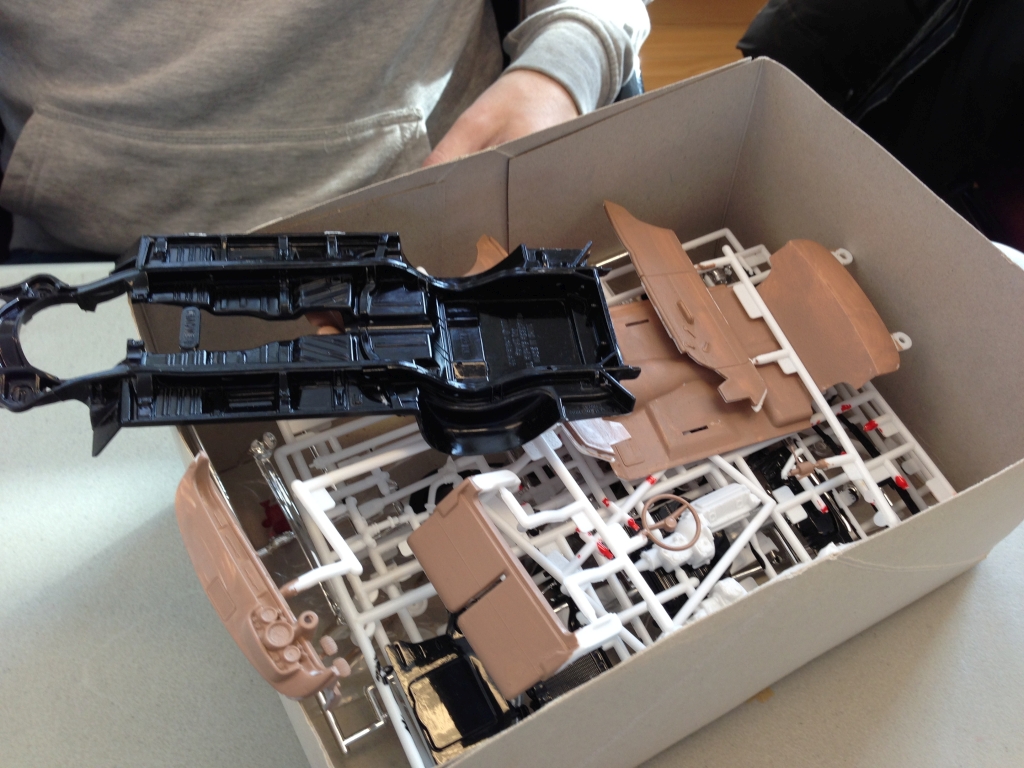 Howard's bachelor pad diorama
Mike's Lambo neatly done in nail polish, of course
Brian cut 1/4" out of the Little Red Wagon kit to fit the Flinstone resin Econoline body
Vicky's first completion, neatly done too, and plans for a Corvette to follow
Steve's spray booth, using a 110 CFM brushless motor with aquarium filter media inside
Rick built his kit from our Christmas exchange, painted glitter clear over flat black
Stef's latest projects, expecting some surprises
Some from Marty's collection
Remember these order forms? Now that's customer service!
Bob's 'Roaring Twenties' themed builds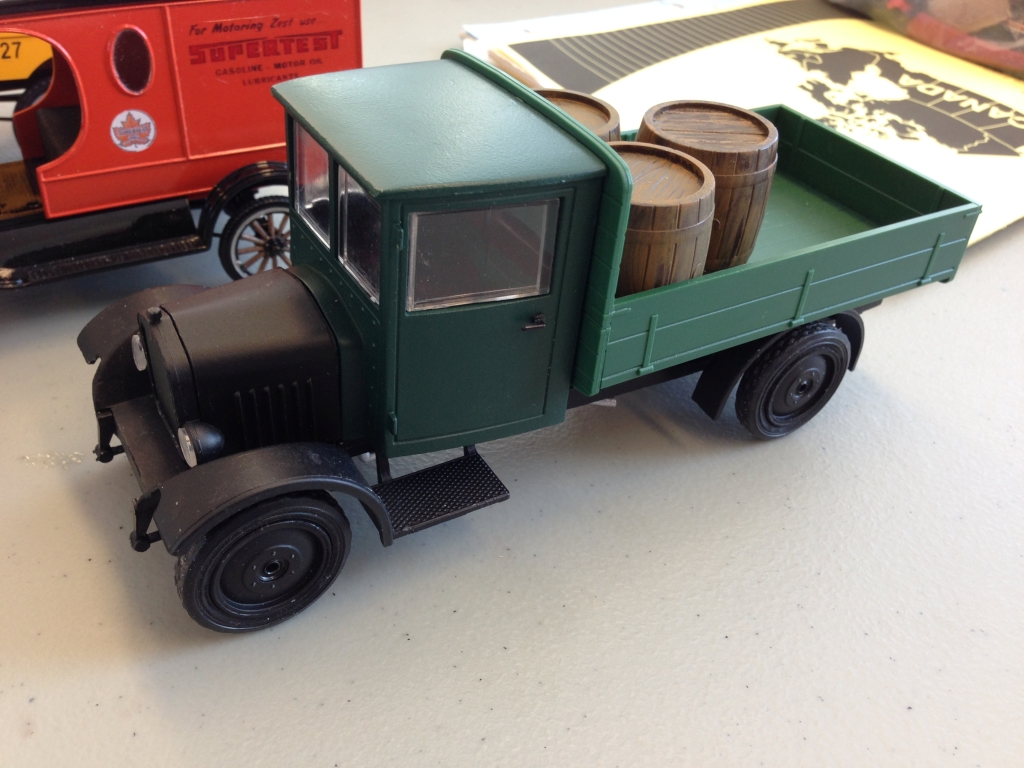 Grace at work on a classic kit!
Brad working on his Double Dragster Christmas gift and Tamiya Mercedes 300SL, more his style I think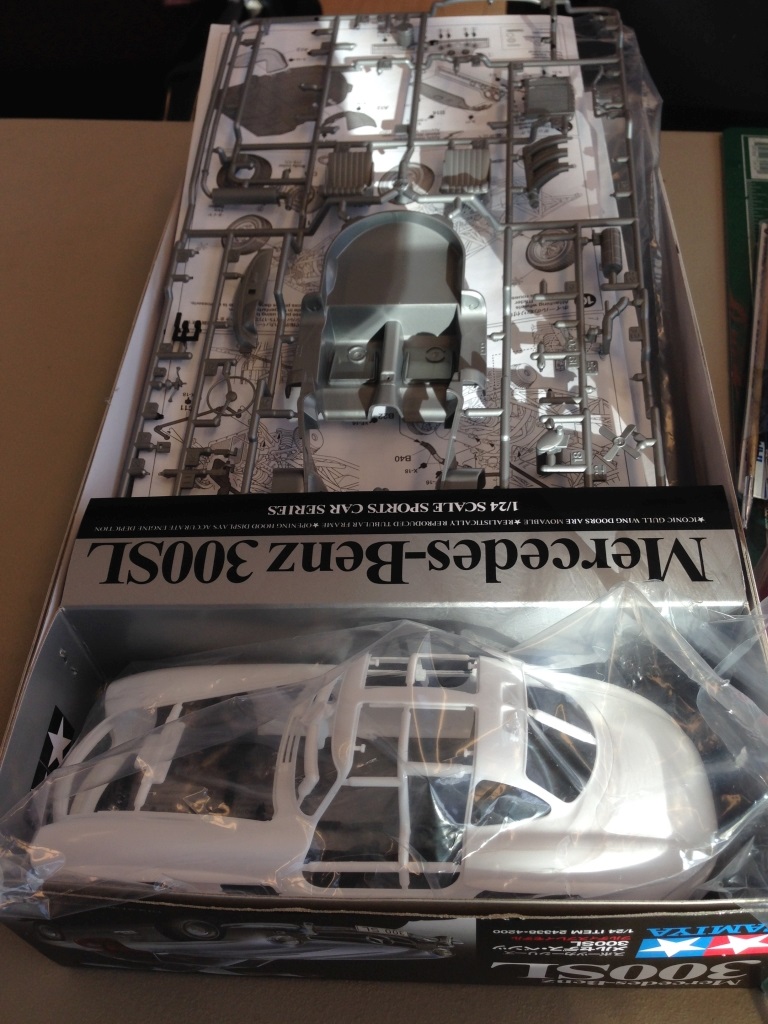 Bill got his multi-piece Mercedes Roadster squared up
and brought a nice one from his wagon collection
Ross' shiny paintwork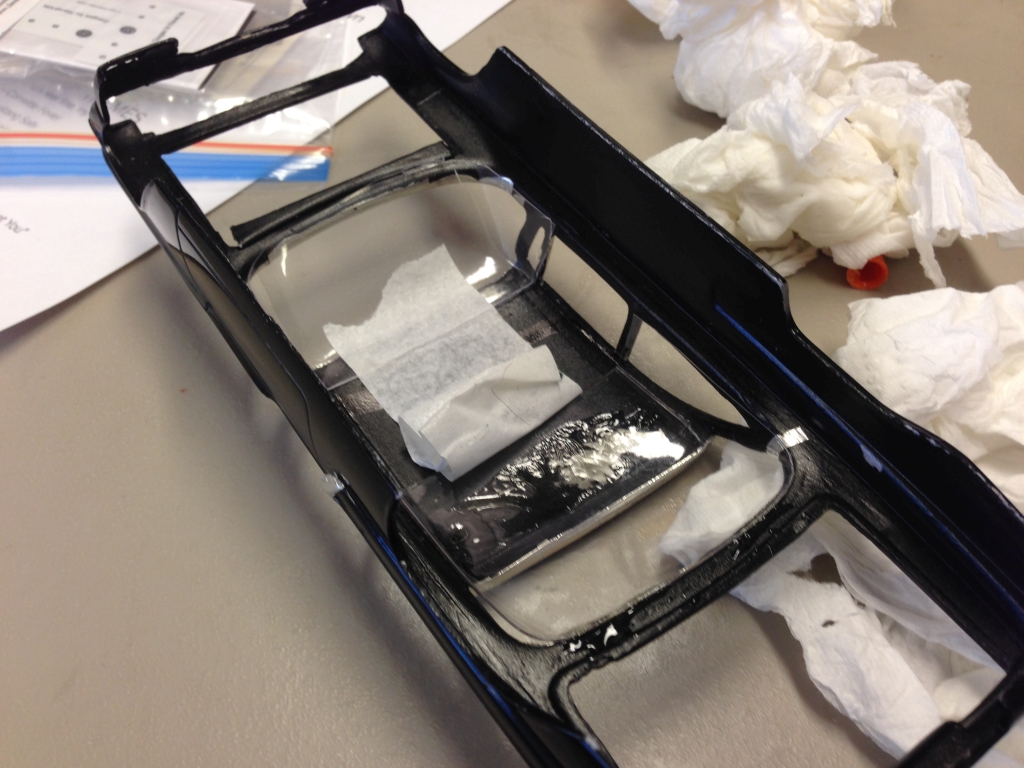 and JP's even shinier paintwork, two of many bodies he's painted and are waiting for assembly
This month another example of Jimmy's original artwork
Stop by sometime if you're in town!
ALL INFORMATION AND PICTURES ON THIS SITE IS THE PROPERTY OF GROUP 25 MODEL CAR BUILDERS CLUB