May 2018 Group 25 Club Meeting Pictures
Jimmy brought some fresh new art prints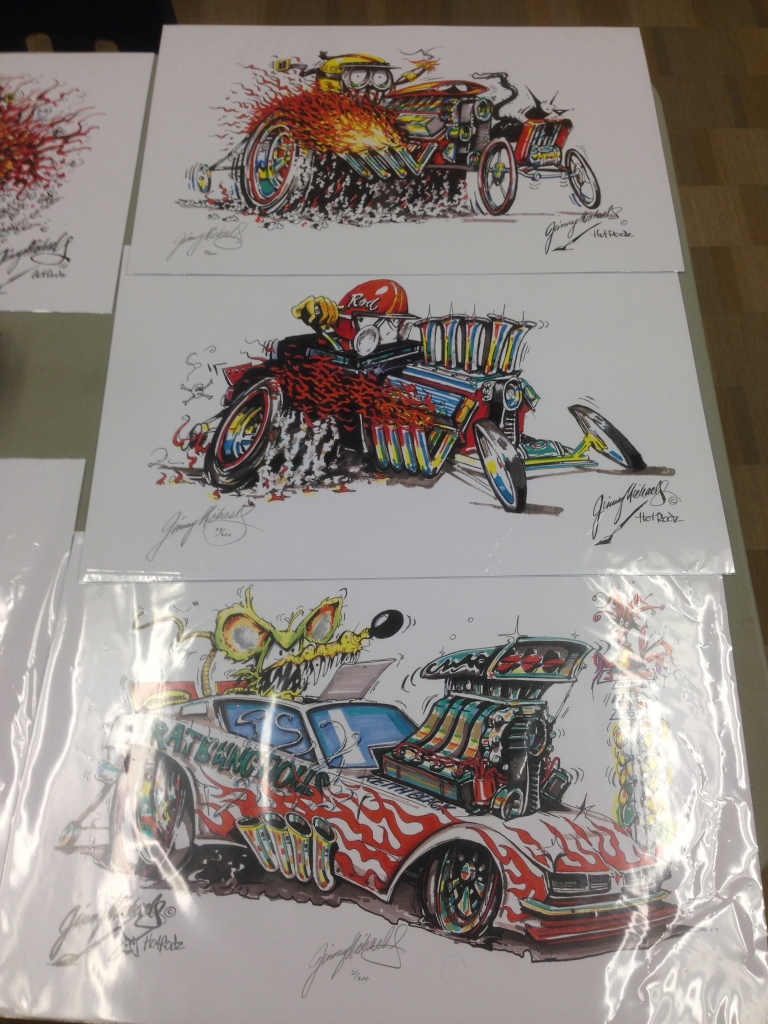 Jimmy scored a diecast dragster, intending to use it for parts, but it was just too nice...

Bob S. brought a survivor from the '70's
Bob's 'monster truck'

Doug's Salt Flat Racer, a kitbash given to him by Brant

Doug's neat diecast with a four cylinder engine

Ken's slot cars, one with a home-made brass chassis that he built in a jig and apparently runs very well with its lower CofG


Bob E.'s silver& gold fade paintwork. Nice how the silver goes around the windshield. Gonna get a tri-power setup instead of a scoop

Bob's restored paint job, nice blue stripes


Ross' modified Hubley Fords
RMR Chevy that Ross bought already built, he loves those four doors!
Gumball lights bought through Facebook, is that a thing?

Doug C's Property Tax Rebate in model form. It's 1/12th scale, so I asked where the Barbie doll was...


Wow, separate window frames!

Marty brought some dragsters...

and a sample of Gary Russelo's bodywork

Some from Lou's collection


Doug M's old club group build using OPP decals

Decals were added to a 1/43 Eagle Collectible

An original Sizzler from a collection, restored by Marty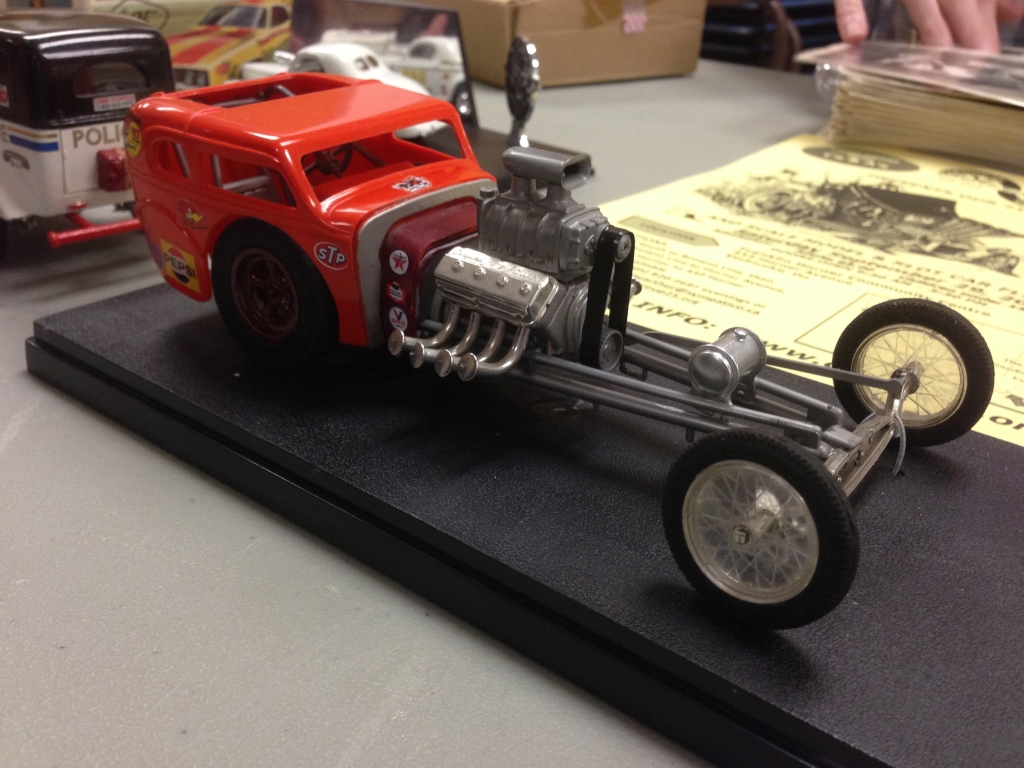 Another survivor

Rick's kitbash of kits from our Christmas gift exchange, built in 10 days, detailed with many 'found items', artists pastels and a lot of drybrushing

Mike's nice Tamiya black Camaro

Brad brought his daughter's latest builds, two neat PT Cruisers and a nice Revell Impala SnapKit

Brad's working on another bike, and brought his latest build for his NASCAR wreck diorama
Come join us if you're in Toronto next month!