February 2018 Group 25 Club Meeting Pictures
Jimmy brought some more of his hot rod art prints
Marty's re-worked Ghostbusters ambulance
Some rare ones from Cindy's and Marty's collections. The Dragon Wagon was built by Howard Mawson, the opera singer (and Doug's father!)
Their truck project, kind of a Frankenstein mashup from the Twilight series, but apparently often seen in the show
Rick's monthly build, a '70 Ford Torino street Machine. The Revell kit even came with photoetch pieces!
Some from Brian's collection. Brian is the Canadian distributor for Brooklin models!
Brian's flatbed truck was built to haul the Galaxie gooseneck trailer. Should have taken a picture of the neatly tubbed chassis on the Camaro!
Brad's Tamiya Mercedes CLK work in progress
Mike's neat Chevy Cameo, painted with Tamiya Acrylic thinned with rubbing alcohol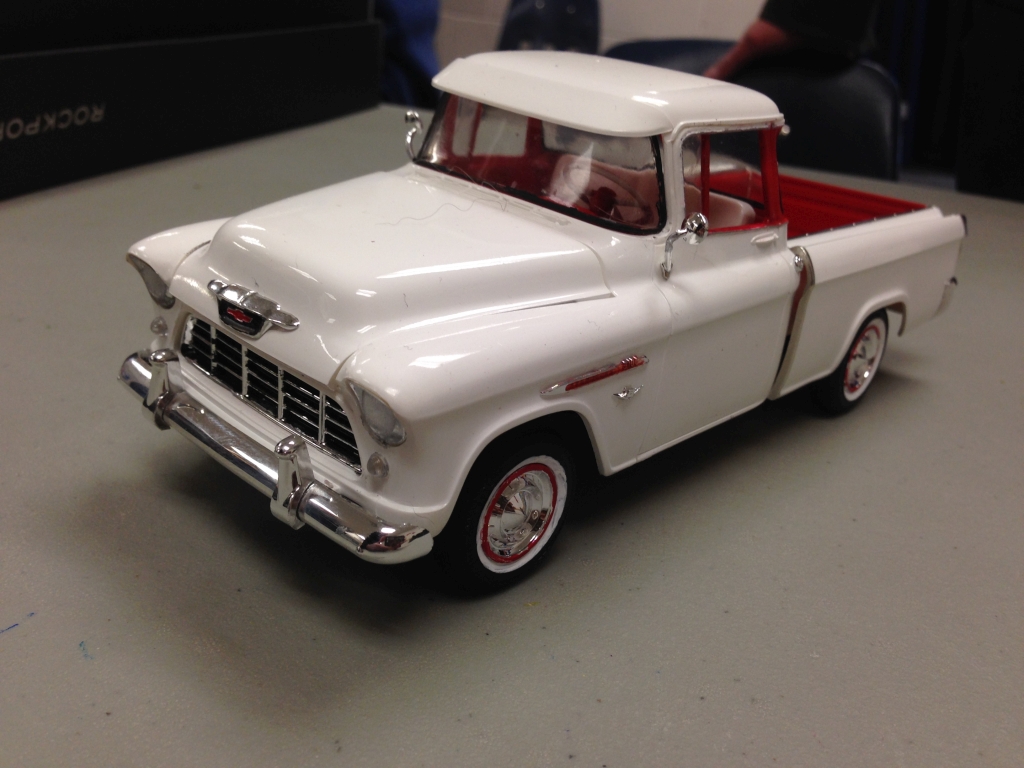 Bob's (Me) ongoing projects. Trying to get the roof just right on this one
Bob's rebuilt Camaro and '67 GTO in progress
Bob found a rare one, a Toyota 2000GT of unknown origin, but looks larger than 1/24, maybe Bandai?
Bill's recent find, a four door '67 Chevy, and a good fit with the AMT kit! Really nice interior door panels!
See you next month!